Mother Lode Bookkeeping, Inc. handles many faucets of your business in addition to taxes, payroll, and bookkeeping. We will assess and prepare your sales and business tax reports, help you choose the correct business structure that is right for your business, and compile and process your annual minutes.
Business Reports
Sales Tax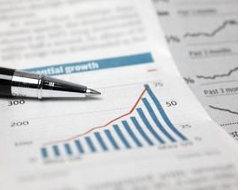 Preparing and filing your businesses' California State Sales Tax return can be a time consuming proposition, and filing it late or incorrectly can cause even more headaches. Why not let the professionals file your return for you? We have the experience and software to efficiently file your CA Sales Tax return correctly and on time. Our typical charge is $30 to prepare a CA Sales Tax return.
Business Property Tax
Preparing and filing your businesses' annual business property tax return can take up a lot of your valuable time, and filing it late or incorrectly can cost you even more. Let us help you file your business property tax return—we can do it properly and efficiently and free up your time for more important things. We typically charge $40 to prepare a Business Property Tax return.


Business Entity Selection
One type of business structure is not necessarily better than another, therefore, it is important to evaluate your needs now and into the future, and consider the advantages and disadvantages of each type of structure. Choosing the right business entity for your business can save you money and protect you from liability. For more information, see our brochure on Choosing the Right Business Structure.


Annual Minutes
After you have formed your new corporation, it is absolutely essential for you to keep accurate and up to date records of corporate decisions and procedures to maintain your liability protection as a corporation, as well as meet IRS regulations. With our Corporate Minutes Update program you will be assured that you are meeting these documentation requirements.
Our services include:
Analyzing financial data and meeting with Stockholders and Directors as necessary.
Prepare the Annual Minutes of Directors and Stockholders
Amend and file any changes to the Articles of Corporation as necessary
Provide minutes of Special Meetings of Stockholders or Directors
We offer this service based upon an hourly rate depending upon the amount of work necessary to keep the corporation in compliance. Typically, the fee to provide the basic annual Minutes of Stockholders and Directors is about $180 a year; a small price to keep your corporation's liability protections in force.